HOW AJ HOGE'S COURSES HAVE HELPED PEOPLE SPEAK BETTER ENGLISH ACROSS THE WORLD
It is my pleasure to share with you reasons why I think that the program is the best.
– It doesn't aim only to teach English but also to purpose to make the world a better place to live by transferring priceless know how to the members.
– Topic of the lessons are always at the forefront than English therefore people can learn easily.
– Social ethics is an important value in this program.
I studied at a school in my Country where most of the time I was forced to speak Italian and the rest of the time to do boring written exercises I hated.
I struggled to learn English using that method for at least 5 years but yet was not even able to say a word in English.
I was getting depressed, then I made the decision to search the Internet for something that could boost my speaking skills.
About one year ago I ran into AJ's 7 rules for the very first time, at first I was shocked by his innovative approach. At that time I was about to be fired because of a reduction policy, but after just 6 months of deep learning I applied for an internal interview in English. Guess what? I passed the test and that interview was a success!!!
I am currently working in an International environment because my Company is a multinational.
Effortless English has changed my approach to life both personally and professionally. Now I feel confident and strong when I speak, and my comprehension abilities  have increased massively.
Thank you Effortless English.
English is my favorite language over all, I've always loved to learn it and I've tried to do it since I was a little girl in my first grade school. It was tough. I could understand it only when I had the written text, and listening to native speakers was a nightmare: I couldn't even recognize the words I knew!!! Arghhh… I struggled a lot with English, but then I found on the web a teacher who was using a very different method: AJ Hoge and his Effortless English System.
I was soon fascinated by what he said and by this novelty and I immediately started learning Power English with him. After only a couple months I was astonished how fast I was improving! My English started to become automatic and I started using it more and more. I made a plan to listen to AJ every day, to actively participate to the forum life and to read a lot of books in English. Now after three years with AJ, I've realized that English is part of my life, really.
Knowing English has improved my social life, and my contacts with the entire world. I have a lot of international friends, I can participate to conferences in English and talk to people directly; I can find and read books in English that don't exist in my language; I can attend online courses in English and listen and learn tutorials on my favorite subjects! So my job has improved a lot, my skills have improved a lot, and sometimes I prefer speaking and writing in English than in my language. In fact,  sometimes I can even do it even better in English than in my language 
 And that's because learning with AJ I've also learned his philosophy of life and this has enhanced my life and has given me the tools to appreciate the world more 
The first reason why I love Effortless English is because it  teaches me great English and in the best and really effortless way possible, and besides this I also love Effortless English because it is really inspiring. AJ is my teacher, my coach and my model, and I will listen to his lessons for all my life! Thanks AJ for creating, maintaining and improving your powerful Effortless English System and the community! Learning English with you is like living in another wonderful planet! I'm so lucky to be part of your Effortless English F5amily!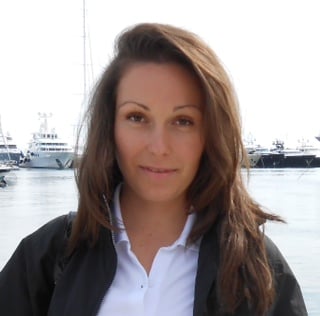 Just a quick note to say many thanks to my dear coach AJ Hoge. Effortless English system helped me to became a confident English speaker and this created for me a lot of opportunities. I've been an Effortless English member since 2012 and a VIP member since 2013. Before starting this program I was struggling a lot, because I was afraid to make mistakes and I was not able to communicate effortlessly with native speakers. Effortless English not only focuses on English language, but also is a great leadership program that builds confidence and gives you a chance to communicate with other learners. That helps a lot. I highly recommend that every motivated English learner give it a try.
VIP program is a good training program and A.J Hoge is a good trainer. I have learnt some useful experience when learning with VIP and I apply for my life.
But it will be great if it is a little cheaper (around $20s/month). I cannot pay for the current price long term. I really want to continue with VIP but if I think I will quit if A.J continue keeping the current price.
I am 66. "Not, so old, 66." I traveled around Australia, despite can not speak English, because we are speaking always own languages. This is a big problem.
Now, I go to bed and get up morning with AJ Hoge. I belive after half year can I fluently speak English. I would like to understand the histories of the building, what tell guides, where I visit in the world or here in Australia. This is my important aim.
Above and beyond I would like to enjoy watch TV.
Maybe I can not alone these goals.
I believe that effortless english is the best method ever ,because it has a totally different and innovated way of learn, real conversations with idioms and slang along with a psychology method; helping us to unlock our confidence and believes, it really works I have seen that. I've heard a lot of times the same idioms that A.J teach us here in the United states it's real english.
Before Effortless English I was looking a lot of books about English learning. I was disappointed because after some time of learning I was suck, I didn't see results.
I like Effortless English because everything organize and I can work step by step, it doesn't matter what material you use from this company. Every day I know my plan is listen one lesson. It is not hard to do, I can listen in the kitchen or when I do cleaning, everywhere. I like A. Hoge because he is enthusiastic and energetic person, his lessons are interesting, I feel more confident in English I started speak and I use a lot of phrases from lessons. It takes time to make big improvement in English, but all process of learning will be more playful and fun. Every day I give thanks to A. Hoge for his system and only his lessons make me fell good.
I ranked in the 4% when I had an English exam for entering university. But I could speak NOTHING at all! Getting to know Effortless English was absolutely the turning point. Now, I can speak English naturally and automatically.  I heard from some Americans that I speak English clearly with appropriate vocabulary. I have enjoyed learning English with Effortless English and I got the result!
My Effortless English story is amazing because although I am an English teacher I wasn't fluent in English and felt I was not confident. I can tell you that after about six or seven months with Effortless English my English INCREASED a lot and I couldn't stop listening to the powerful lessons. I became addicted to the lessons. And since 2011 I've been doing what AJ asks me to do every day and every month. Now I feel more confident and I run an English school in Brazil. With Effortless English my career went up very fast, I met more people on the internet, I can understand native speakers easily, watch movies, etc, it's much better now. It's like the doors of the world opened wide to me. And now, I just have to thank AJ Hoge for all the valuable information he has shared with me through the VIP program.
I started learning English when I was 9. At schools I had a lots of English tests and all of them were grammar tests. Our teachers had always told us: "Grammar is the key to learn E". I saw my friends who knew more English Grammar rules and got high mark in English. Other people said they were good English learners. I thought: "Oh. That's right. I am going to learn all of the English grammar rules and
lots of vocabulary and then I will be a good English learner".
I thought that learning English meant grammar rules + vocabulary. I started learning E grammar and new words. I bought lots of English grammar books and did most of the tests in those books. I considered those book as my treasures. I tried to remember lots of vocabulary.  I spent 7 hours each day trying to learn grammar rules and vocabulary by heart. It worked. I got higher English marks. I was happy and I thought that I had found the true way to learn English.
When I was a second year student at my university, I realized I needed to speak E well if I wanted to get a good job. I took part in an English class where I had chances to speak to English native speakers.  That was the first time I had spoken to an English native speaker. I felt very confident. I knew lots of grammar rules and vocabulary. But I was shocked. When an Australian girl asked me:
– How old are you?
I didn't understand. I said:
– sorry.
She repeated:
– How old are you ?
I still couldn't listen to her. I started to feel woried but I tried to say:
– Again, please!
I looked at her face. She seemed to not understand why I couldn't understand her but she still asked me again:
– How old are you?
I felt anxiety. What did she say? I had never known anything like that. "What is this ?" I asked myself. I wanted her to write it out but I didn't know how to say it.  I thought about grammar rules, the present tense and English linguistics but I could not say anything.
Finally, I gave her a paper and a pen. Luckily she understood what I wanted.
She wrote it out: " HOW OLD ARE YOU ?, WHAT IS YOUR AGE?"
Oh my God. It was a super simple sentence. Why couldn't I understand it? I was hard to believe. When she spoke, she always connected words. It was normal but at that time I couldn't listen and understand. It was strange to me. Then she asked me more questions but I didn't understand them either. When she talked to other English speakers  I tried to listen but I couldn't understand any thing. She used slang, idioms and all of them were very strange to me.
I came back home. I felt depressed. When I saw English papers in my house, I was very angry. I snatched those papers and tore them like a crazy person. I tore all my grammar books, threw them everywhere in my room and cried very much. I had a terrible headache. I felt sad, tired, boring. I flung myself down on my bed, cried..cried and then I fell asleep without eating my dinner.
Next day, I got up and decided to go out. I visited my old friend. We had not met for 4 months. I told her about my last terrible day and said that I would not learn E any more. May be it was too hard for me. I could not speak E well, ever.
She smiled and said:
– I know a method to learn English without learning grammar. We can learn English effortlessly. It is very exciting and effective. It is Effortless English. I have followed it for 2 months and my English skills are improved a lot.
– Really? It's hard to believe what you say.
– OK. Don't trust me. Just try it and you will be surprised.
Then she showed me the 7 rules to speak E fluently. I was curious and then I tried it. Effortless English was the opposite of all that I had known. It was exciting and practical.  I found that I had had a bad method to learn English when I started. Something was wrong with my method at the beginning. Thankfully, I found Effortless English. It helped me a lot.
I have been learning Effortless English since last year. I have improved my English speaking and I know I can now achieve bigger succeed. This is the best English program that I know. With Effortless English we don't take tests, we do not worry about grammar rules, don't try to remember long lists of vocabulary.
We speak E well without worrying about any of them. AJ is the best teacher but I feel he is my best friend also. He is a friendly teacher. I am inspired by him to learn English.
In the past, I learned E 7 hours each day but I felt tired. I tried to remember lots of grammar rules and words but after a short time, I forgot most of them. I thought that I knew a lot of grammar rules and vocabulary but in fact I didn't understand anything. I knew them but I couldn't use them easily.
Effortless English is different. I learn, I understand and I can use what I learn. It changes all parts of my life. AJ teaches me how to speak English confidently and how to be a better person.
After 5 months, I can listen to English better and speak more fluently. I feel more confident when I speak to foreigners. My life changes. I change my behaviour. I help other people to change their methods and to be a leader.
3 months ago I got a scholarship at my English center. Now, English is like a game and I am an addict. Fantastic. Learning Effortless English is one of the best choices in my life.
I have been learning Effortless English for 5 months and got the success. I will continue to follow through and have a better life and bigger success. Thank you AJ. You give me wonderful things!
I read about Effortless English System on the Internet first time in 2008. The approach made me curious and as a consequence I bought the whole program.  I was fascinated by the lessons, my vocabulary extended playfully and my horizon was expanded because of the interesting topics.  This new method of language learning is a pure listening system.  Constant listening is the key to speaking effortlessly. You can improve your English speaking skills enormously with help of Effortless English. I can speak English easily and effortlessly – so can you – the Effortless English system helped me and will support you as well.
AJ Hoge, the Director of Effortless English has created also the Power English system and the VIP-program for people who want to acquire leadership abilities. Make your choice! In any case, with Effortless English you will be prepared to speak English easily, effortlessly and confidently.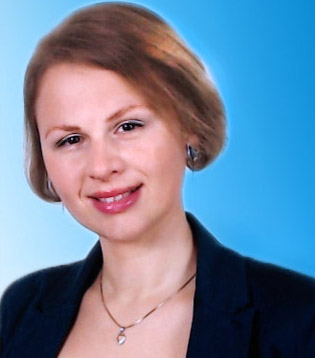 I'm Georgiana from Spain and I'm an English teacher.  I teach English one on one via Skype and A.J. Hoge is a great inspiration. Unlike other teachers I do not teach grammar and I have my own method, which is based on motivation, encouragement and personalized lessons. It's not easy to be different sometimes.
When I watched A.J. Hoge's videos I felt identified and more encouraged to continue with my own method. I have to mention that A.J. is a great leader and someone who inspires me to improve on personal and professional grounds.  I am part of the VIP and Business program and I am amazed by how many interesting things I get to learn every day.  The Effortless English Club is the best place to learn English. It's also the best way to meet new amazing people from all over the globe and to get your everyday motivation and positive energy.
I was majoring in English in college and although I was getting pretty good grades on grammar and vocabulary tests, I soon realized I could not understand everyday English. Out of all the different classes I had only one was dedicated to listening. Ironically, most students ditched that class thinking it was a waste of time — they wanted to study grammar and vocabulary the old way. At that stage I had been studying English for over 10 years, and yet I could only understand native speakers if they spoke very slowly and used easy vocabulary.
Needless to say, that was really frustrating. The message was clear. I was going to have to take action and look for better ways to improve my English.
One day, I came across A.J.'s podcast. I figured I would listen to a few episodes and I quickly got hooked. His ideas were different but they made a lot of sense. A few months later I eventually decided to grab a copy of the Original Course. I listened to the lessons at least 5 days a week for several months. I can't say I kept track, but I know I never got bored. Then Learn Real English came out, and I really loved the concept too. I kept using both courses and it felt like I'd finally found the missing link.
Several years later, I can safely say that speaking English has become as effortless as speaking French. More importantly, I have learned so many great ideas and concepts that I use every day. Oh and did I mention our amazing community? There are truly great members who are always there to support you, and encourage you no matter what.
If you've always wanted to speak English fluently, then do yourself a favor, drop those textbooks and join us. You won't regret it.
The Effortless English is the best thing I've ever had. Thank you. Thank you so much because you make ​​me love English. I felt learning English was a torture, I was really tired, I hated English. I tried to find different ways to learn English but they were not effective, until I found your methods. You made ​​me realize that English is very interesting. It is not difficult. My English is improving, I can speak English with foreign people. Now, I can write short paragraphs. I feel very happy and hope to one day meet you. When I stand in front of you, I will hug you and say: "Thank you so very very much"!

I think the Effortless English system is not only a language system. It is about a life change, and every time I listen to E.E. lessons I feel very good. I have good motivation, and I try to change something in my life. The main part is I learn English with great pleasure. I am not forcing myself to learn English. The themes in E.E. lessons are very interesting, and I can say many words about this system. Thank you very much A.J. Hoge!!!
Listen, I never thought that learning English would be so awesome – but it is! With Effortless English you learn as you live, naturally and fascinating. You really improve your English skills effortlessly, by only listening to the funny lessons. Awesome!
All you need to study English is a computer with the internet and sound equipment. I recommend this great company to anyone without any doubts. To try Effortless English is to trust Effortless English. Really!

Mr. AJ Hoge I love your lessons so much. The are very useful to my English speaking being perfected.
Also in the Courses you learn English in addition to human development, and that's a great addition to the program. icon biggrin Original Course 
Human development is a great way to make yourself more confidant. Thank you so much you are the best! icon biggrin Original Course 
If you take listening comprehension and real speech improvement into account that is the great stuff that makes you succeed. As its best.
I personally endorse it at all. Once I grabbed all audio lesson sets and suddenly the improvement went up.
It's truly been helping me on a daily basis to overcome what I just had kept struggling nothing but. It will also help you if you want to. Keep in mind every day practice is a must.
Make sure you want to raise, develop your own speech performance. Get yours. Try yourself.
The truth will out timely.
From a native Brazilian portuguese satisfied speaker.
My english is not so good but I can say that your system has been working and my speaking improves by that system. On the other hand, If I want to success with this system I have to have a self motivation. Sometimes I'm loosing it, maybe you can find a solution for this in the future:)